Temple of Inversion
Sept. 10 - Oct. 29, 2022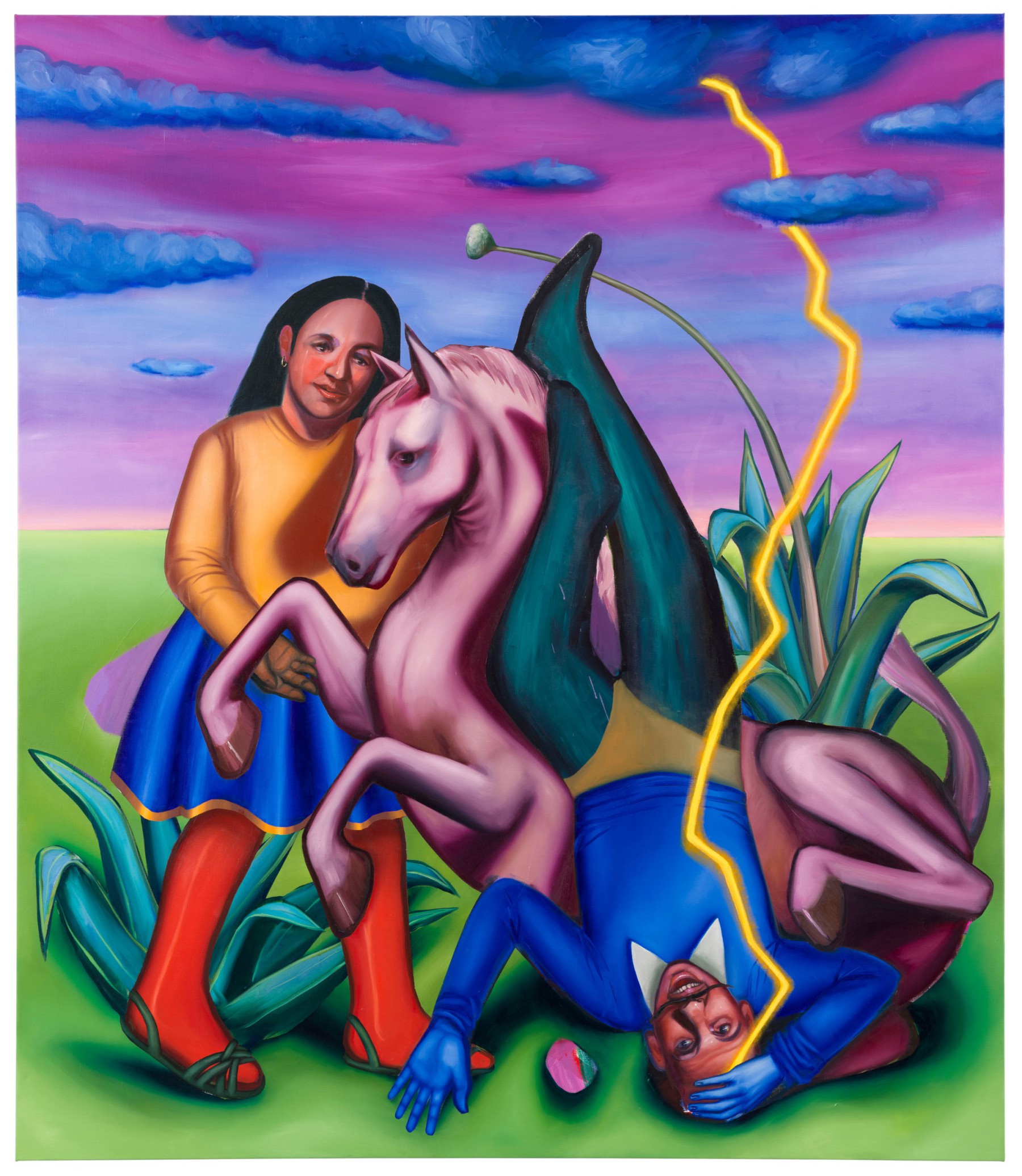 The exhibition "Temple of Inversion" is the frst solo exhibition of the Chilean-Peruvian artist Ivana de Vivanco in 68projects Berlin.
"In the exhibition I will transform the gallery into a 'temple of inversion', in which controversial authority fgures of our society fall down and the hitherto oppressed rise up," says Ivana de Vivanco, describing her motivation for the exhibition: "The exhibition space will be changed in such a way that visitors forget they are in a gallery."
In her works, the artist questions preconceived notions of gender, Western history and colonialism as well as questions of power and powerlessness. Her works are scenic representations in small, concentrated spaces, visually appealing but uncomfortable oddities that evoke an eerie atmosphere full of metaphors and socio-political references. The expansion of the image with sculptural and installative elements adds an additional dimension to the works and invites the audience to become part of their bizarre pantomimes.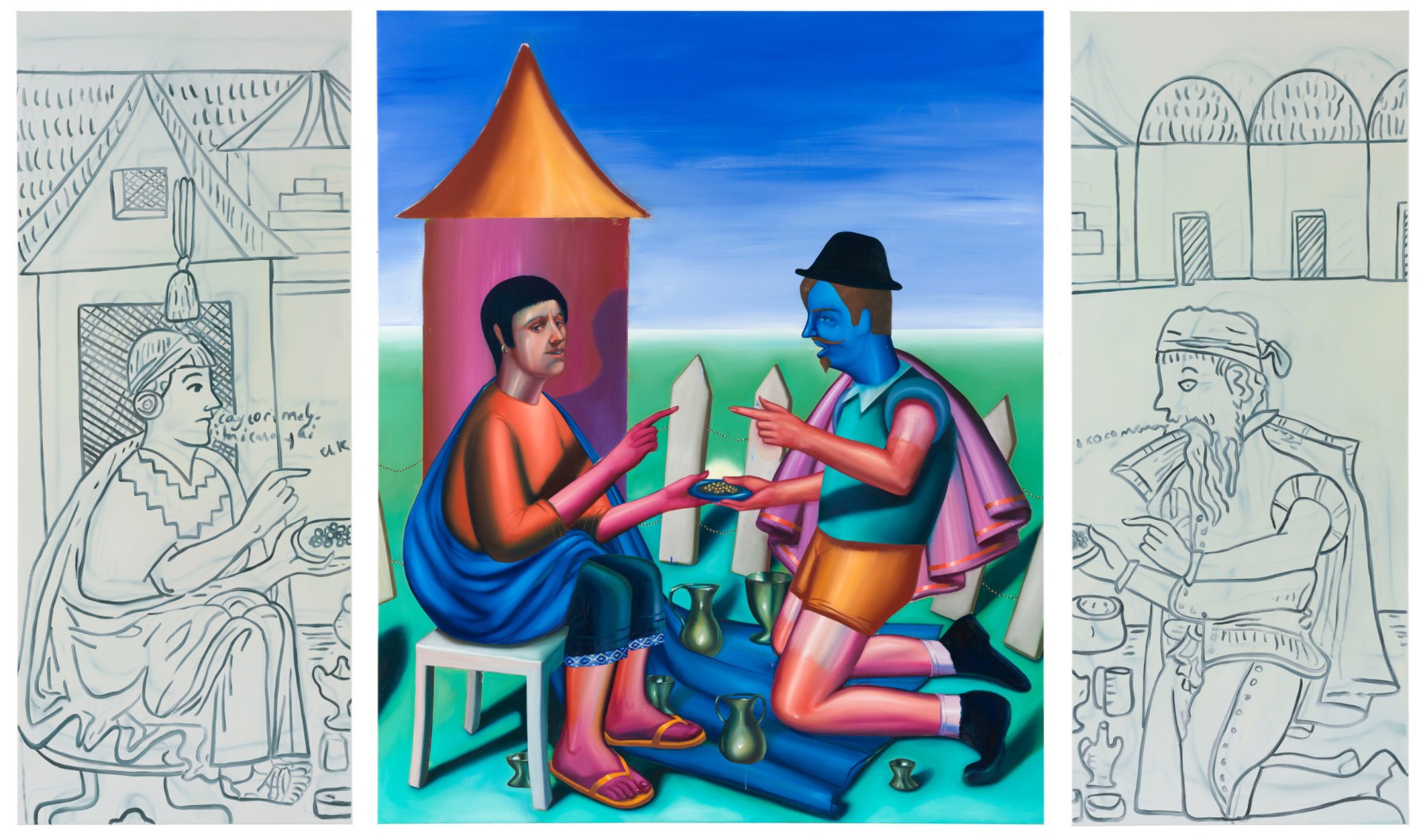 Ivana de Vivanco studied art with Gonzalo Díaz Cuevas at the Universidad de Chile and at the HGB in Leipzig with Oliver Kossack. In 2016 she completed her master's degree with Annette Schröter at the HGB. Since 2020 she has been teaching painting in the second year at the HGB.
Works by Ivana de Vivanco have recently been shown at the Museum of Contemporary Art in Santiago, the Kunsthalle Darmstadt, 68projects Berlin, The RYDER Projects in Madrid, SCAN Projects in London, Galerie Anita Beckers in Frankfurt and the exhibition "Dissonance. Platform Germany" at Künstlerhaus Bethanien, curated by Christoph Tannert and Mark Gisbourne. In 2021, the Perez Art Museum Miami (PAMM) acquired one of her works for its collection. Ivana de Vivanco's work has been published in the publications "Dissonance - Platform Germany" (DCV) and "100 Painters of Tomorrow" (Thames & Hudson), among others, as well as in Elephant Magazine, in Something Curated, in Juxtapoz Magazine, in Schirn Mag, in Artishock or in Le Quotidien de L'Art
Ivana de Vivanco, is a Chilean-Peruvian artist currently based in Germany. Her practice conjures up theatrical scenes with uncanny atmospheres full of metaphors and sociopolitical references with a big influence from Latin American Baroque. Within her works she challenges preconceived notions of gender, Western-history and colonialism as well as power.