I Thought I Could Change The World
Mar. 2023 - 19. Apr. 2023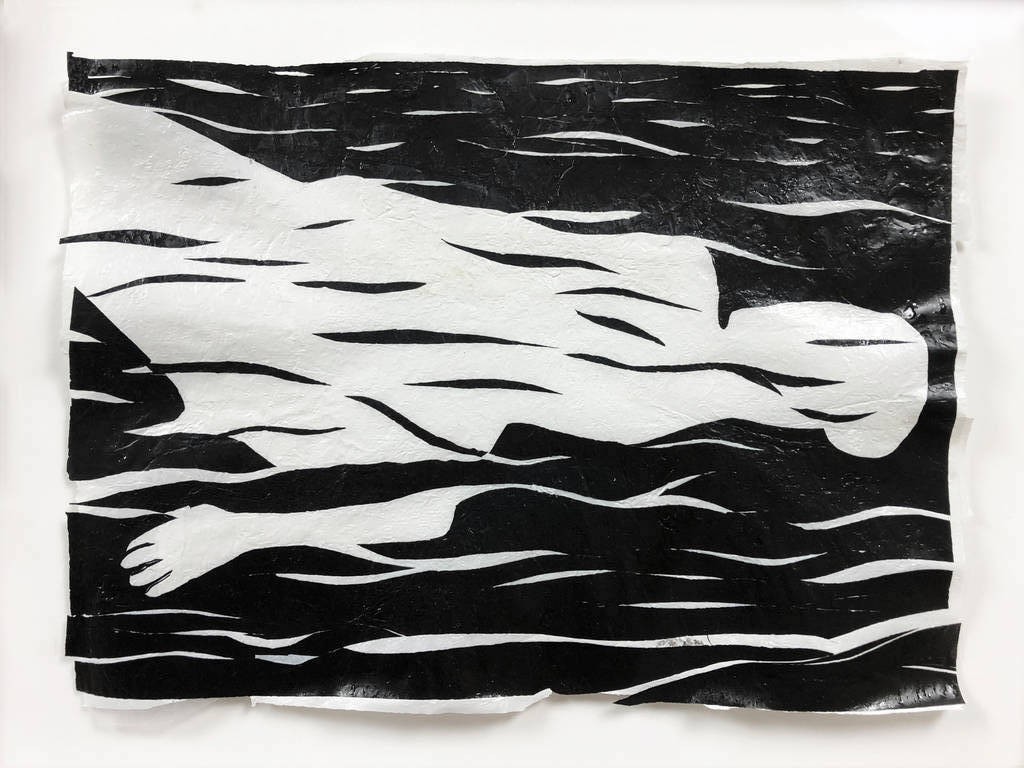 Diluated self portrait, 2022 | Recycled plastic heatplates | 32 x 44 cm | Framed in museum glass
68projects is pleased to present our first solo exhibition with the renowned Spanish artist Amparo Sard.
Amparo Sard presents us with a series of artworks ranging from works on paper, sculptures and the world's first haptic NFT. Uniting in her unique aesthetic sense, delicate and poetic that is so intensely connected to human emotion in a profound way.
Since her beginnings the artist is immersed in a constant research with very diverse interests: mathematics, physics, music, philosophy. Her work is multidisciplinary and as delicate and beautiful as it is obsessive and disturbing. She explores and uses space and materials, also with her delicate works on perforated white paper with which she began her artistic career and which have become her own personal language. The fragility of the material almost resembles human skin, creating a relief through her punctures. In a very subtle way, these art pieces transform a normally two-dimensional material such as paper into a three-dimensional piece by creating a drawing through small protrusions that slightly come out from the surface, forming an image not through color or lines, but through shadow, the light created through the conical shapes made out of paper.
According to the artist "today feeling is the emergency" to give more truth to any narrative. Sard is immersed in a constant investigation of the human condition -and of the artist as an individual who knows about emotions and uses them to transmit "her vision".
"I thought I could change the world" is an awareness of the way our social and environmental reactions have evolved in that space - our own environment, our own context - where reality, fiction, truth and post-truth are confused in an unfathomable drift. Behind the social activism to which the artist is committed, her work has a conceptual origin that establishes an investigation that revolves around the functioning of the human consciousness and the image, making an analysis on how that image manages to transcend in the midst of the age of technology and fake news. She has never been afraid to explore different materials, such as resin paints, polyurethane, videos and recently recycled plastic, also getting involved in the conservation of the planet and trying to raise awareness. Amparo Sard also explores the newest form of digital expression in art: the NFT. In this exhibition we will show her second haptic NFT, entitled "Matar al Artista" (kill the artist).
Amparo Sard (* 1973, Mallorca) lives and works between Mallorca and Barcelona. She has been a professor and Doctor of Fine Arts at the University of Barcelona for 20 years and head of studies at the New University of Fine Arts ADEMA of the Balearic Islands. She received her MFA in Media Studies from The New School University, New York. She has been awarded, among other recognitions, the Deutsche Bank International in Berlin, the Gold Medal of the Italian Government in her career. selected as one of the 25 best artists in the world in 2018 in the LXRY list of Holland and in 2022 with the DM Culture Award. She has had solo exhibitions in numerous national and international museums such as the Museum of Contemporary Art in Rome, Conde Duque in Madrid or the Tenerife Espacio de las Artes in Tenerife, among others. Her work can be found in renowned art collections.