Seong Joon Hong
Born 1987 in Seoul, Korea
Lives and works in Seoul, Korea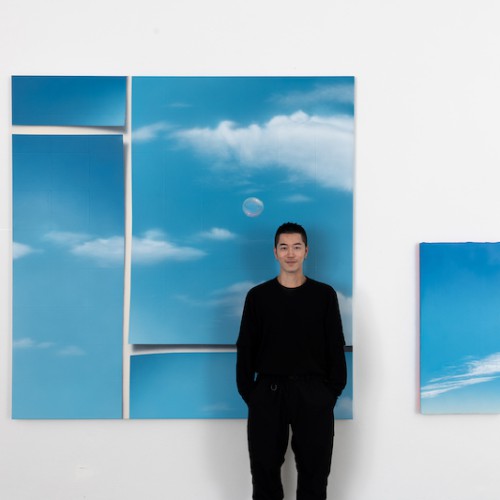 Hong works on visualizing foundations and layers of painting on the canvas. The study layer series is part of his research and consideration of the canvas that he is facing on a daily basis.
In his most recent series, Seong Joon Hong provides the viewer with minimalistic poetic pieces that create a meditative state, where a lot of beauty stems from. In the work the artist creates movement through what we can observe as two bubbles floating in the blue sky, almost as if they were interacting, communicating through movement. Nature has also been a topic of interest for the artist, he tends to create a space to a great extent, which creates a moment of silence and peace.
Graduated from the department of painting at Hongik University and earned a masters degree from the same graduate school. He was recognized for his artistic qualities and built public awareness, being nominated by one of "10 contemporary Korean artists" selected by Christie's Hong Kong. He created his own unique gaze between the photographic image of the digital age and the originality of painting and captures realistic yet unrealistic landscape scenes on canvas.
Works
Video