Kyungmi Shin
Born in 1963 Busan, Korea
Lives and works in Los Angeles, U.S.A.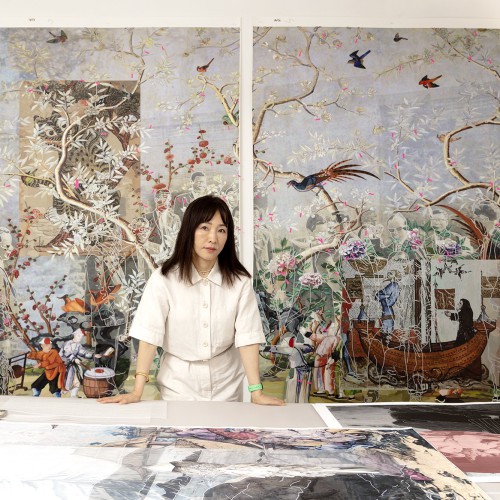 We are delighted to welcome Kyungmi Shin to the Villa Aurora & Thomas Mann House Berlin fellowship organised in conjunction with 68 Projects. The artist will live and work in Berlin until November, absorbing the Berlin art scene to fascilitate artistic processes, encounters and collaborations culminating in a solo presentation at 68 projects in January 2024.
Kyungmi Shin is a visual artist working with painting, sculpture, and photography. She received MFA from UC Berkeley in 1995. Her works have been exhibited at Berkeley Art Museum, Sonje Art Museum (Korea), Japanese American National Art Museum (Los Angeles, CA), and Torrance Art Museum (Torrance, CA), and have received numerous grants including California Community Foundation Grant, Durfee Grant, Pasadena City Individual Artist Fellowship and LA Cultural Affairs Artist in Residence Grants. She has completed over 20 public artworks, and her most recent public video sculpture was installed at the Netflix headquarters in Hollywood, CA in 2018.
Video
Press Highlights